Personal Help and Privacy Policy
The web service is free to those who agree to have their anonymous records used for our research into computer-based learning of the Billings Method. Otherwise there is a two week free trial period, and then a one-off charge of $20. Either way, you receive automated guidance and can chart for as long as you wish.
App users only pay the purchase price of the app.
You can get assistance on-line from a Billings Method fertility educator. Just use the Send Message button in the main menu, enter your question and tap the Submit button. You will receive a reply message within 24 hours.
No personal identifying information is contained in your fertility records.
Privacy Policy
May 24, 2021
The billingsMentor app is owned and developed by Webmatics Pty Ltd.
The app is self-contained on the smart phone and the app does not transmit any data over the internet during normal operation. It uses the internet to access help data.
The user can act to have the app transmit her fertility data to the billingsMentor server where it is stored and available to other app users to whom the data owner provides the necessary password access. There is no personal identifying information contained in this database.
In addition, the user may give permission for Webmatics to use this data for research into fertility awareness and improvement of the fertility model used by the app.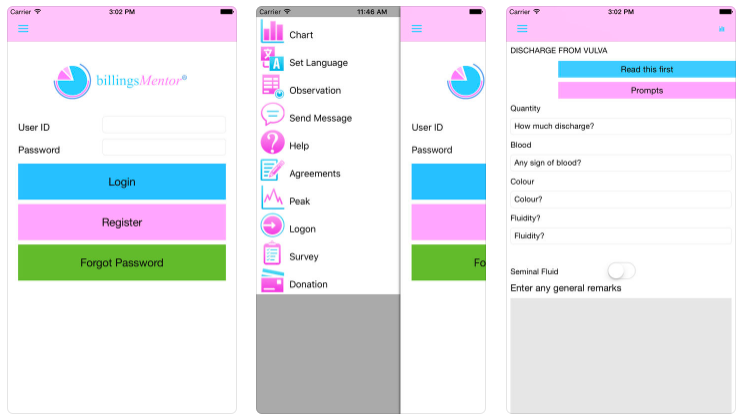 Billing Method



Billings Method


Understanding the Billings Method



Charts – The Visual Record


The graphical record is a bar chart.



Charting and Rules


Observations, Charting and Rules



Variations of the Cycle


Normal Fertile Cycle



Achieving pregnancy


Achieving pregnancy by acts of intercourse



Breast Feeding


The billings Method during breastfeeding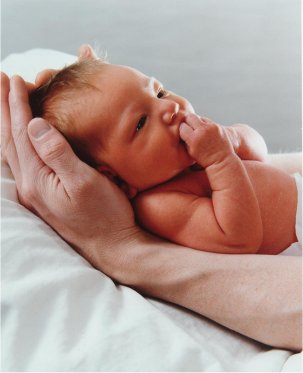 JABFM – Online Survey
The Performance of Fertility Awareness-based Method Apps Marketed to Avoid Pregnancy; JABFM July–August 2016 Vol. 29 No. 4 pp. 508-511. Introduction: In recent years there has been an explosion in the development of medical apps, with more than 40,000 apps now available. Nearly 100 apps allow women to track their fertility and menstrual cycles and can be used to avoid or achieve pregnancy…
Read the full article here »